Are you someone who is looking for a short to mid term stay in Malaysia?  Whether you are a digital nomad, on an internship, on a study tour or a student studying abroad, rent a room or spare room for a duration anywhere from one month to 6 months could be a challenge. Maybe you are looking to save cost by rent share. Additionally, the location could be totally new to you. How do you get around? Is the location convenient? How about sharing or have the whole unit to yourself such as studio apartments?
Here are some options available in searching for a short to mid term stay.
1. Short stay rental platforms
Whenever someone talk about looking for accommodation or homestay, Airbnb, Agoda, and booking.com comes into the picture. These online marketplaces primarily offer short term stays, mainly targeting travelers looking for days or maybe a week or two. A simple google search on the average length of stay came out with results ranging from 3-7 days.
Not saying that it is impossible to book through these marketplaces if your are looking to stay for a few months, but it will be costly because short term host experience a higher vacancy rate and a higher maintenance cost. With a staggering number of host operating in these platforms, options are widely available anywhere needed.
These platforms are suitable for students on study tour, or those on an assignment for a short period. Make sure to negotiate with the host, most often, they are willing to offer a discount when the length of stay is longer. Remember to book your stay early to avoid the selected date being taken.
2. Online property rental platform
A good place to start is through property rental websites. Here are 5 property rental website in Malaysia to start with and get to know each website's focus, either room rental, shared room or whole unit. Most listings are posted by managers, agents or owners of the property. As they are the local expert in this field, no harm in asking for some tips. They are more than willing to help.
For short to mid term stay, Roomz.asia has a feature to filter out accommodation accepting short to mid term, usually in months. Don't forget to apply the filter to narrow down your search from mountains of available listing.
Each website have their own unique features and filtering. It is a good place to conduct in depth research into different areas as well. Is the place near a college, public transport or offer short term rental?
Warning!!!
There are scammers lurking around these platforms. Unfortunately, scams are operating everywhere these days and property rental is one of them. How do you avoid getting scam? Here are some tips to avoid scams and real life stories as well.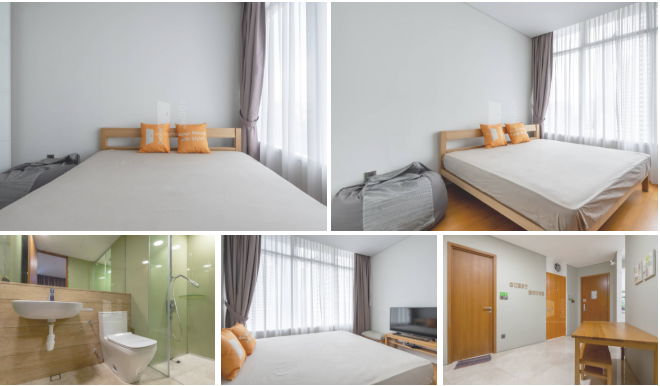 3. Student accommodation
If you are a student studying abroad in Malaysia, most likely your college or education provider would have a list of recommendation. They may even have their own student hostel. For example, UOW Malaysia KDU (KDU University College), Tunku Abdul Rahman University College, UCSI University and etc, have pages dedicated for student accommodation. Do check with their representative for more options. It is a good start, especially when you are not familiar with the surrounding.
The downside however, is the restriction that student hostel imposed. Don't get it wrong, it is for the benefit of all tenants and safety reason. Furthermore, it offer a peace of mind for parents. Check their requirement and any restriction that they might have.
Here is a post for student's experience living in a student hostel here. If you are studying in Penang, MyHostel offers an amazing experience.
4. Social media
Most of us would have encountered products and services  every now and then on social media. Searching and posting of accommodation is one of them. There are numerous groups sharing the same interest. Furthermore, you may find tips and tricks from there, or you can find answers to the questions that you have. All you need is just ask. Here are a list of rooms for rent groups in Facebook that you should follow.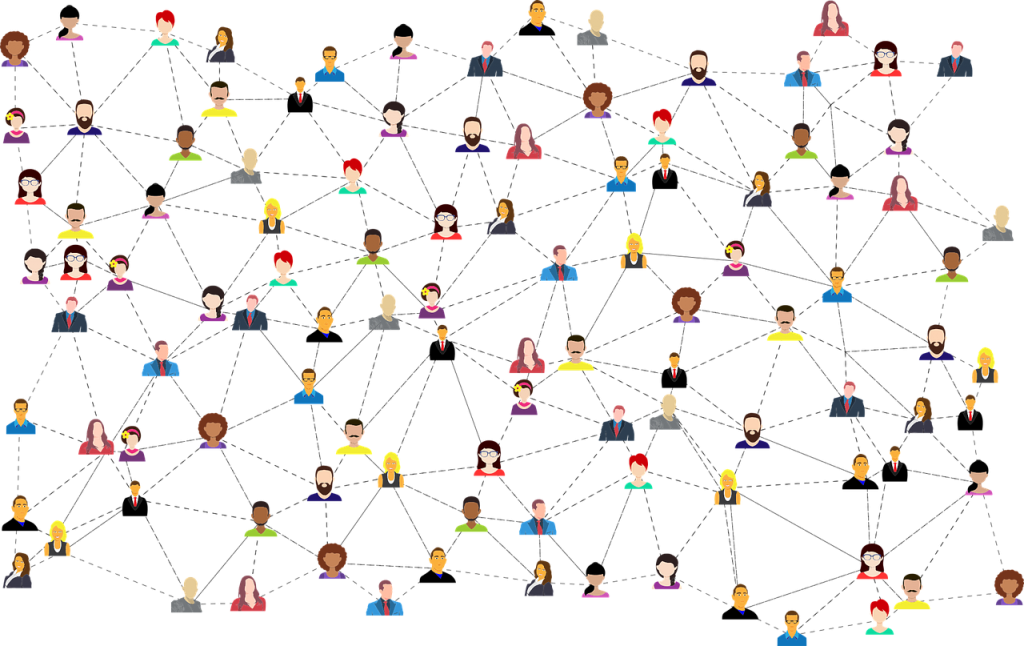 For expats moving to Malaysia, the following groups are for you. Need guidance on where to look or things to be aware of, what better way to ask the same group of people that has gone through it.
Need more tips? Here are some useful guide.
Searching for accommodation in Asia
3 Factors to consider when moving to Malaysia
Rent a room. 60 second guide using Roomz.asia
Roomz.asia, the top website to search for a room or property to rent in Malaysia, Singapore and Asia. Thousands of listed property available, quick, easy and hassle free. Visit us today for your property rental needs or list with us for FREE.