Student Accommodation Reimagined – MyHostel Penang
Anyone looking to further their study or taking a short course in Asia, one of the best options would be in Malaysia. Kuala Lumpur is the first location that crosses everyone's mind, as the capital city of Malaysia. However, Penang is often being overlooked by many.
Reasons to Study in Penang the Pearl of The Orient.
1. Diversity
Malaysia is known for its diverse culture and ethnicity, coupled with numerous languages background. George Town, Penang is listed as UNESCO World Heritage site in July 2008, one of only two Historic Cities of The Straits of Malacca beside Melaka. It is Malaysia's second-largest city and amongst the nation's most populated city.
2. Education epicentre
Penang is home to many notable universities and colleges. Bolstered one of the most comprehensive choices of programs from study tours, short term courses to PHD levels.
What to study?
English and Chinese Language courses, automotive and aircraft, accounting and finance, culinary art. Just about anything. Chinese Language courses in Penang are known to be the second-largest and have the most potential.
Some of the notable universities and colleges in Penang
– Equator College
– KDU Penang University College
– The One Academy
– Wawasan Open University
– Despark College
– Tan Chong Technical Institute
– British Council Penang
– ELEC Language Center Penang
– Advance Tertiary College Penang (ATC)
3. Student's life
Getting around is easy and affordable. There is an existing network of public transportation around the island. A free shuttle is easily available to most academy/ colleges and to beautiful places in George Town!
There is a bus stop which is literally a few steps away from MyHostel!
Besides, there is a link bike station (bicycle) right in front of the hostel, which allows you to cycle through the beautiful alleys of Penang! It only cost RM2.00 for the whole day! If you don't mind paying a little bit more, GRAB and taxis are readily available at your doorstep.
Penang is one of the many food havens in Malaysia. Food is cheap and can be found easily. A simple Google search and you are bombarded by the thousands.
4. Accommodation
When you are a student looking for a place to stay. MyHostel Penang is your best choice. They are a student accommodation specialist in Penang. Therefore, rent a room or rent share are more affordable. Aside from offering a place to stay just like any hostel or room rental, they went the extra mile in creating a community. They have group activities, workshops, real-life learning experiences and many more. This way, it creates bonding among roommates which is important to support one another when needs arise, especially when you are away from your friends and family.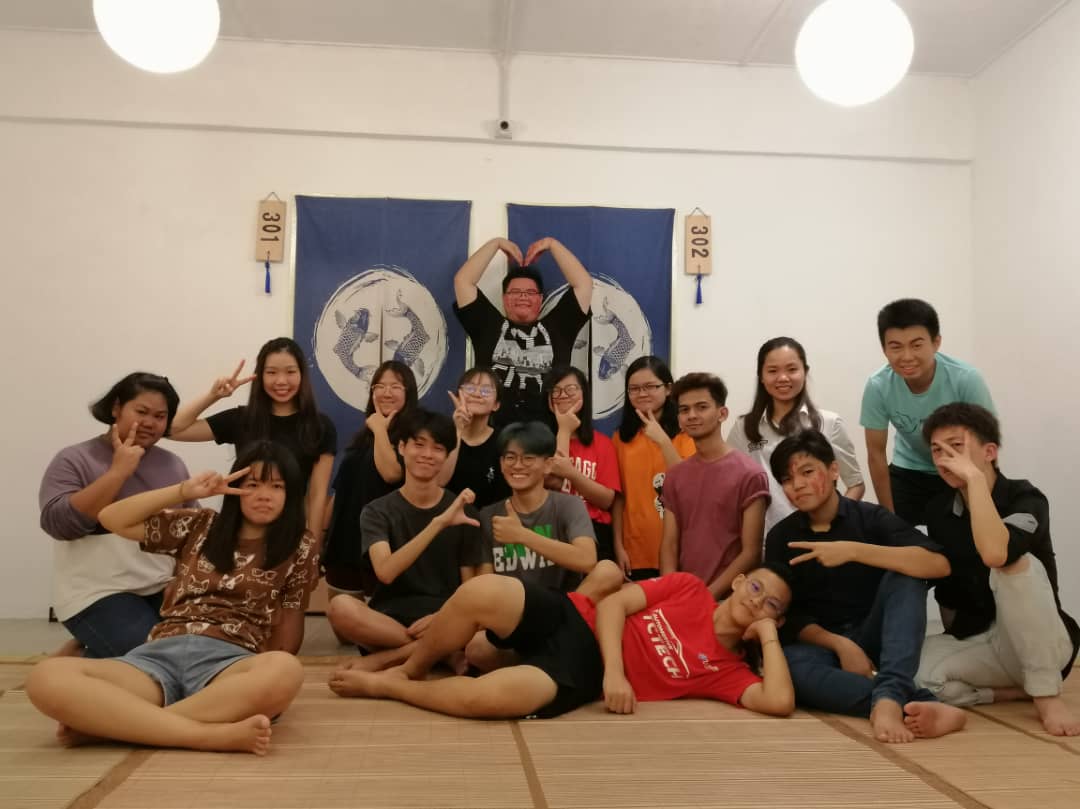 Student Hostel is full of life.
MyHostel Penang should be your only choice. Check out the video to see what life is like in the hostel.
Book your student accommodation in Penang with MyHostel now.