I believe those who were born in the eighties or early nineties and used to watch Hong Kong TVB's dramas must have dreamed of working in a central business district (CBD) like Central in Hong Kong. We do not have Central in Malaysia, but KL Sentral😁
The CBDs in Klang Valley are KLCC, KL City area, KL Sentral and the recent KL Eco City – this is also where Roomz office is located. I was so excited when our CEO announced his final decision to move our office here in 2018 – I couldn't wait to punch card in an office at CBD like Central in Hong Kong! I already planned to add a few more suit jackets and ties to my closet for me to look more like Andy Lau.
However, when we checked the season parking fee below our office, – a season parking with a fixed parking lot with the cost of RM380 and the daily rate is RM16.80! This is treble of the parking cost we had in the old office, and that said I need could only afford a pack of nasi lemak or instant noodle for both lunch and dinner…
We know there are some residential area or condo parking near our office, every property unit comes with 2 or more parking lots, and some of them may have spare parking lots, why not we try to rent from them? It would be a win-win situation for both, for the tenant, we will have dedicated parking at a much lower price and no more wasting time for the hunting of parking every day, and yet the owner earns a passive income and making use of what is spare, this is how the sharing economy works!
I shared my super-duper idea with my colleagues and we searched for the parking listing on Google immediately. First page, second page, we started to give up on the third page as there were not any established websites for the parking for rent listing. Where in hell we can get one? We couldn't stick a sign and banner in front of the condo to ask for spare parking, common, we are Roomz – we always claim ourselves as #1 Room for Rent Website in Malaysia, how irony if someone knows the ugly banner or sticker is from Roomz staff. No no no, we just couldn't do that!
It happens always a young professional like me who is working in the prime area of Klang Valley but cannot afford expensive commercial parking, right? If there is no platform for owners with spare parking to post their advertisements, we at Roomz can provide the listing platform for free. This is how a new listing category launched – parking for rent.
For those who have spare parking, you may now post for free on Roomz at https://my.roomz.asia/post, select "Rent Out Carpark Space", fill up the information needed, then click on "Post Ad", and start waiting for inquiries from those who are like me.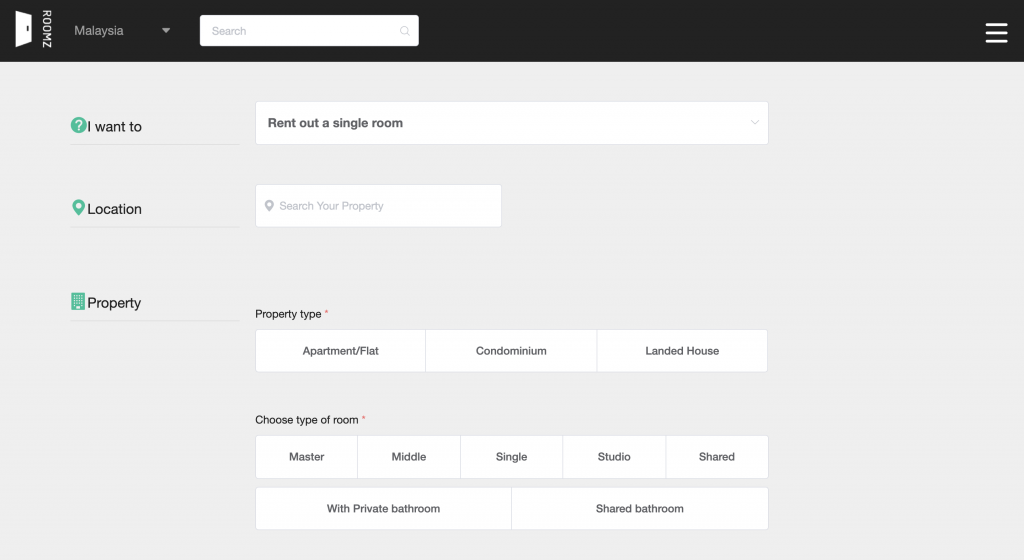 If you are looking for parking for rent in Malaysia, browse of homepage and choose "Carpark for rent" on the top right of the page, and contact the owner by using Malaysia most popular instant messenger Whatsapp. We have integrated our chat system on Whatsapp so that when you send the first message, the owner knows which listing you are referring to, your name and the preferred start date, this saves a lot of introduction.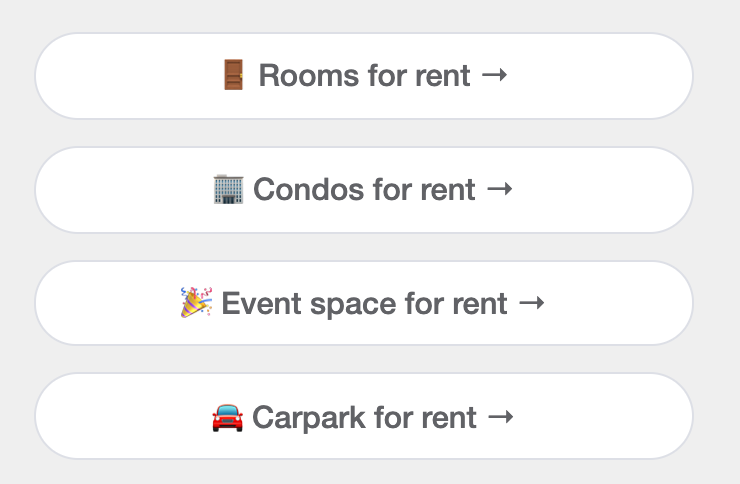 Don't want to have nasi lemak for both lunch and dinner? Check this https://my.roomz.asia/malaysia/carpark-for-rent