Quick And Easy Home Makeover Ideas
Have you been to a friend's or colleague's open house on a special occasion and felt how comfortable and refreshing his or her place could be? Naturally, you might think it would cost a bomb to get a place like this. While on your way back in the car, your spouse kept bringing up the topic of how beautiful the home was. That thought kept you awake all night!
Next morning, you can't stop noticing those good old decors, faded wall paint and fixtures from 5 to 10 years ago, or maybe more than you could remember.
Here are some easy makeover ideas, or DIY project for your home on a budget.
1. Fresh coat of paint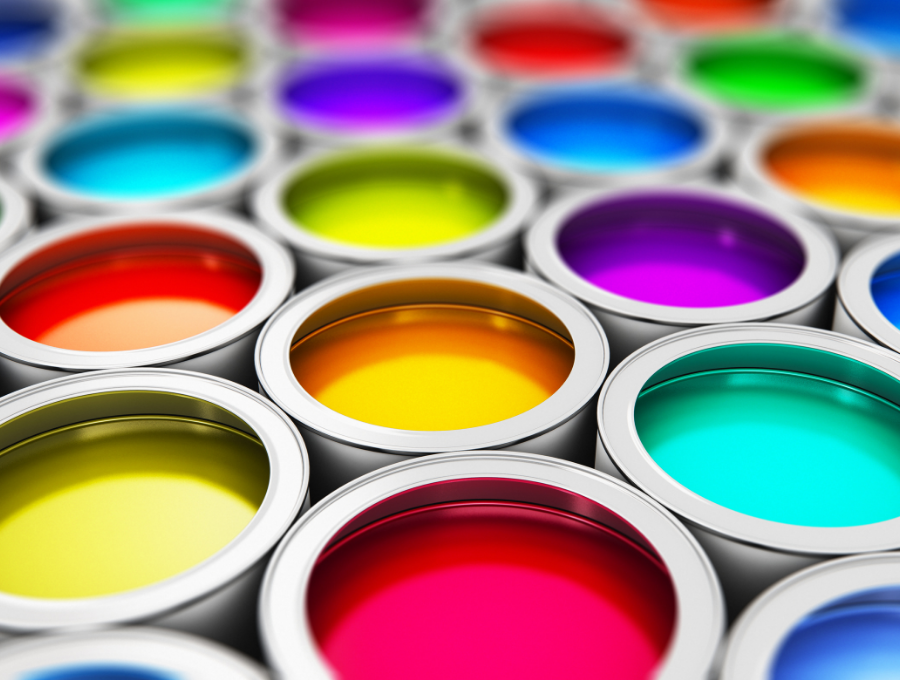 Even though some walls may last significantly longer than others, the highest quality of paint would fade or become dull and subjected to wear and tear. Some professional recommend repainting walls every 3 to 7 years.
Giving your walls a fresh coat of paint is the most common and a quick way to refresh your home. Furthermore, if you are selling or renting out your property, the added appeal means a faster and added value to the property.
Besides the walls, it is a good idea to repaint rusty grills, window frame, old stairs or even furniture. Paint helps to protect the surface from day to day wear and tear or external element such as weather.
2. Window dressing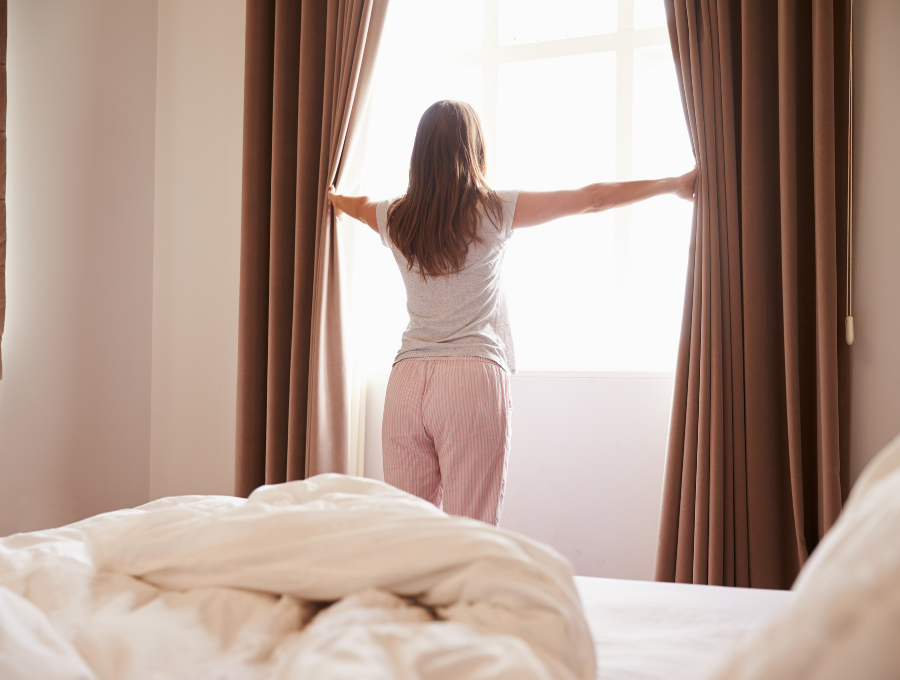 Window is an important element in a room and it is often overlooked when it comes to home improvement. Aside from keeping it clean for sunshine to enter the space, a cloudy or dirty window would make a room looks gloomy.
Upgrade boring old curtains with modern design. Nowadays, there are no short of ideas when it comes to design ideas, many are affordable too. Changing the curtain is not time-consuming and take little effort, but it makes a difference to the room.
3. Declutter surfaces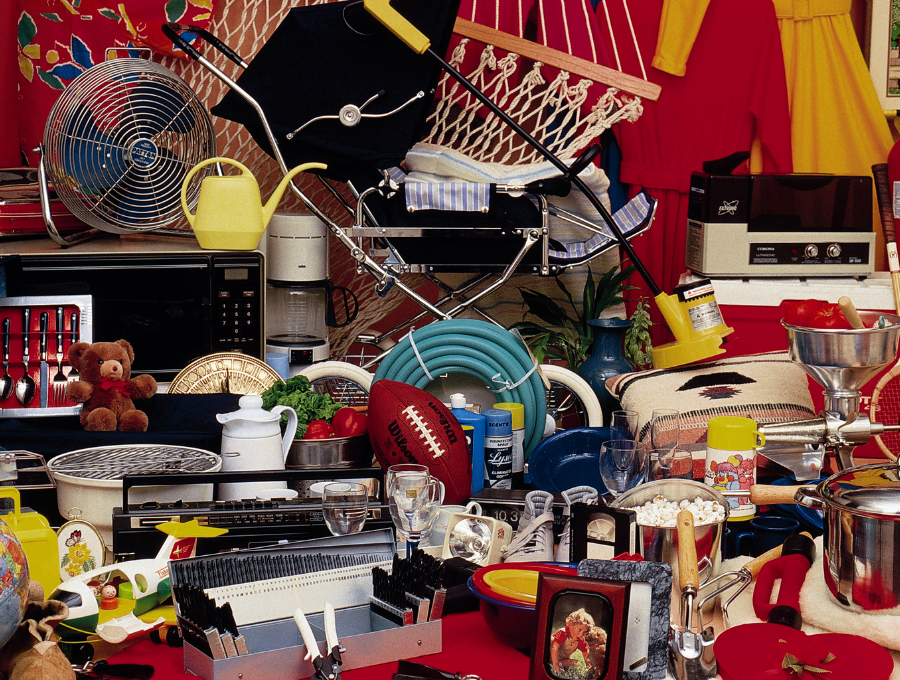 Decluttering offers more benefits than you think. Aside from stress relief and saving time searching through a pile of stuff, it frees up space that you didn't know you have. Furthermore, less clutter opens up space, therefore a room looks bigger, brighter and it is free.
Don't go throwing everything into the trash just yet, donate or give away things that you don't need. That is another benefit, by making others happy.
4. Hang art on the wall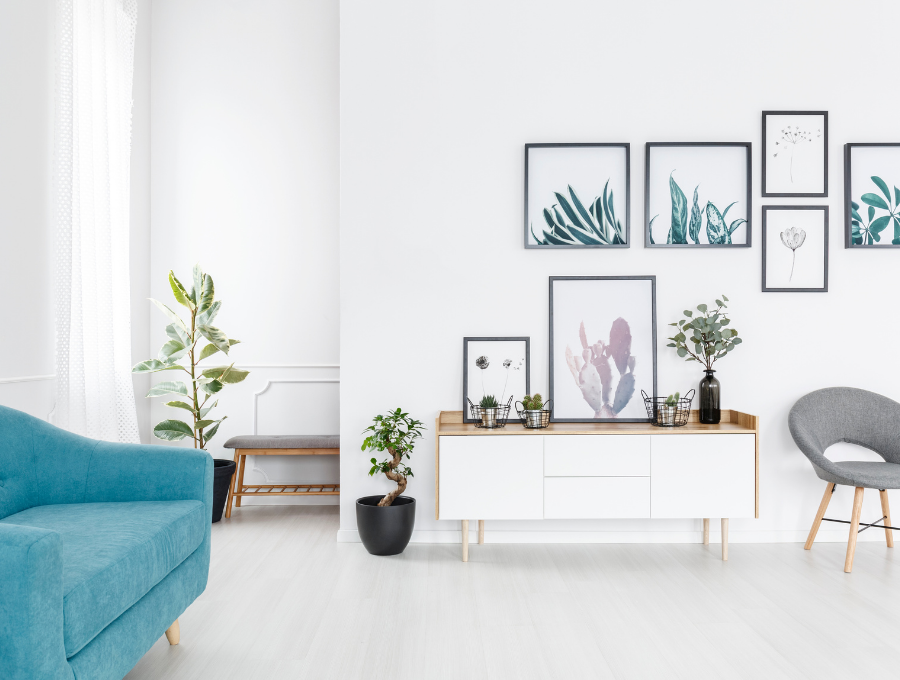 Do you have a wall that is left empty? You can infuse warmness and personality by adding creative artwork. Many inexpensive artworks are available in the market or online. Besides, why not start your own mini DIY art project and showcase your creativity.
If you have existing artwork that is looking boring, swap it with a different design. Or maybe it is a memorable piece or an expensive one, swap the old frame with a different design.
5. DIY wall shelves and décor
DIY wall shelves are easy to fix and flexible for every wall, and a good way to fill a boring, empty space. Have an expensive piece of décor sitting at a corner or in a cupboard? You should put it on display.
It is a good way to create space for storing your items as well. Fix a few rows of wall shelves and you have a modern looking bookshelf. Maybe a few pots of indoor plants to liven up the area.
6. Sofa and pillows
Is your sofa looking old and out of shape? Maybe there are small tears and cracks over it. Another quick makeover is to put a sofa cover or slipcover over it, breathing new life into the whole room, adding new lifespan to your old favourite. Many sofa covers are quite flexible and it fits perfectly. Most are easy to be taken off and washable as well.
Add a touch of cosiness by throwing in a few decorative throw pillows. It goes a long way by sprucing up space and a good way to add colours as well.
Here are some other Tips and Tricks from our other blogs.
Place To Put Your Internet Router At Home.
Searching For Pet Friendly Rooms.
Malaysia Association of Sublet Operators (MASO) – Why Are They Important?