Still remember how did you look for a tenant for your property for rent in the old days? You needed to look for a property agent, make an appointment for them to pay a visit to your property, take some pictures and then they will advertise on newspaper classified or stick some ugly banners on the street near your property, sit back and wait for the inquiries from potential tenants, schedule an appointment with you for the viewings.
Thanks to the emergence of the proptech (the application of information technology and platform economics to real estate market) in Malaysia now, you may do it yourself if you are willing to spend a little more time on the posting process on a website or two. Believe me, every posting will take you less than 5 mins. There are many free listing websites in Malaysia, here is the list for some free listing websites, and also some with a small investment of maximum RM299 per listing.
Free Listing Websites are:
One of the highest traffic websites on property rental in Malaysia, offers not only properties for rent and also a car park for rent. Yeah, you may post your car park for rent here to earn more rental return.
Solving a few pain points in the property searching experience making them so popular in the market on both the landlord and tenant sites:
Non-genuine picture: A checkbox for the actual photos, a user can filter the listings with actual photos only. This is to ensure the tenants will have a clear idea of what to expect before viewing
Rental scammer: A reporting system that helps to blacklist the scammer from posting on Roomz again
Repeated listings: Limiting the number active listing and also repost per day for every account to make the listing page more valuable
A classified property website, you may post a property for sale & rent ads, and checking property market trend but just not selling durian here, ha. Besides, there is also a column for the used furniture for sale or looking for roommate section, it's quite like the community board on Roomz.
For the serious property investor, the auction section here is where you can grab an undervalued property.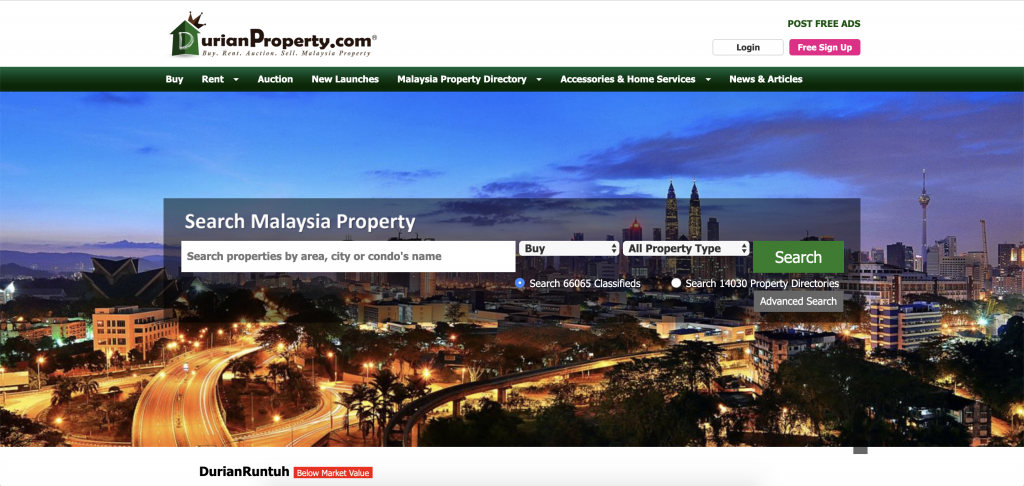 Paid Listing Websites are:
Definitely, the most visited property site in Malaysia, acquired by REA a couple of years ago. Most of the listings are by real estate agents, but they have also a section for the individual landlord. You just need to pay RM299 for a listing that will be published for 120 days. Although it is not cheap, but you will pay for what you get, the number of enquiries can sure be guaranteed. For landlord posting, visit the website, then go to "Advertise" on the top toolbar, then "Advertise as Owner".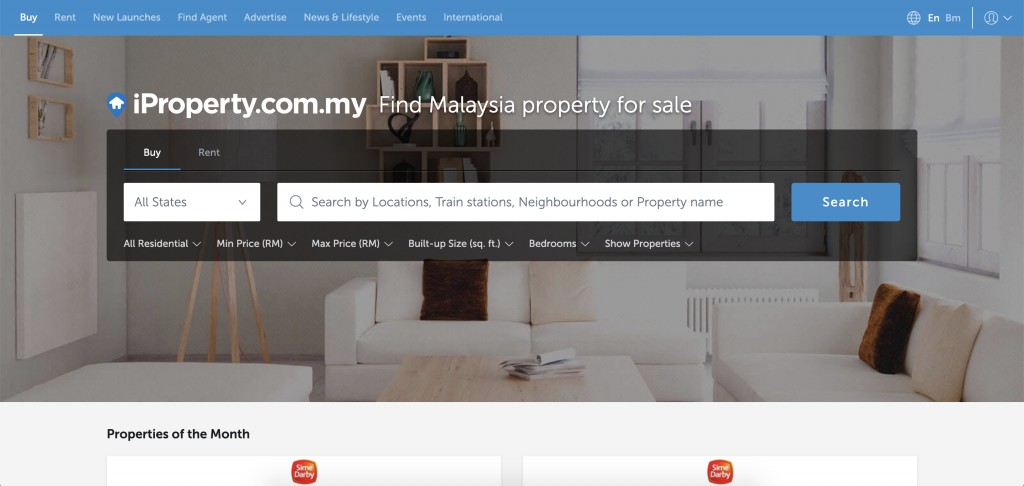 A video about your property is supported at Dotproperty. You may create an intro video of your property to explain all the description rather than just writing, this will help a lot. The listing could be free or choose to pay RM9.50 to rank above the standard listing, or RM95 to be the top of the search result. Every listing will be published only for 30 days.