Fast becoming one of the most popular areas in Petaling Jaya, what once was a sleepy and slow-moving development on the edge of Sungai Buloh has now turned into a bustling hotspot for locals and foreigners that enjoy exploring spots outside KL's Golden Triangle.
Kota Damansara has recently enjoyed an expansion in new business and residential developments as well as the setting up of interesting activities to complement the thriving growth of the area.
Further to our earlier blog writing about "Living in Kota Damansara", here are some of the new things waiting for you in Kota Damansara.
Food trucks at Encorp Strand Mall
Like many other Southeast Asian folks, Malaysians love their food.
It's no surprise then that up and coming Kota Damansara has interesting eateries that are both fresh and delectable.
Food trucks galore can be found in the vicinity of the Encorp Strand Mall's outdoor walkway where visitors can order and sit while they enjoy their food truck feasts.
The trucks often feature a diverse range of specialties on their menus, including home-made burgers, iced beverages and local dishes with unique twists.
Jom Cari Makan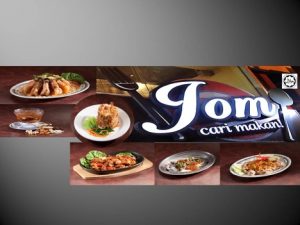 Not too far from the food trucks, Restoran Jom Cari Makan (located near Sunway Giza) can be found. This Halal fusion delicacy food spot offers a wide variety of Malay, Chinese, Western and Thai dishes.
Open on weekdays and weekends, Jom Cari Makan has quickly become known for serving up interesting dishes like the Mongolian Chicken Rice, Jom Special Prawn Curry as well as an excellent version of 3 Rasa fish and Thai style dishes.
In addition, the eatery provides catering and features a first floor for events or functions with a capacity to seat up to 90 people.
Beard Brothers' BBQ
Looking for some authentic Western flavors?
Beard Brothers' BBQ has you covered with an American style barbeque – smoked with gigantic racks of wood and prepared "slow and low".
Beef ribs and fork-tender beef briskets, lamb and chicken specialties are all included in the menu selection.
Meat lovers will definitely appreciate the Bear Brothers' BBQ method of utilizing low heat which helps bring a smoke ring to the meat products while retaining moisture.
MRT
The Kota Damansara MRT Station, accessible near SEGi University and the Tropicana Medical Centre, is now up and fully running.
The Mass Rapid Transit network was designed to connect densely populated areas throughout the Klang Valley and beyond.
The MRT station in Kota Damansara has now opened to many other stations state-wide and puts other sections of Petaling Jaya on the map including PJU 5 – a developing township located in the sub-district of Sungai Buloh.
Notable locations in close proximity to PJU 5 include Sunway Giza (a premier shopping, leisure and entertainment hub), Selangor Polo Country Club, Tropicana Medical Centre and Seri Selangor Golf Course.
With the opening of the MRT Sungai Buloh-Kajang Line, feeder buses have begun operations to link the station with a number of housing and industrial areas in Kota Damansara.
Feeder bus stops and lay-bys are located at the base of both entrances. More information on MRT feeder buses can be found here.
 Indoor Surfing and Skydiving at 1Utama
The 1 Utama shopping mall, which is close to the Kota Damansara township landmarks like Encorp Strand Mall and Sunway Giza, seems to be constantly adding new stuff and now, thrill seekers' weekends have just gotten a whole lot better.
With the opening of AirRider and FlowRider, you can enjoy 2 first-in-Malaysia sports tourism centers that include indoor surfing and air surfing stations.
You are now able to catch some easy waves or conquer your fear of heights at the new extension of 1 Utama; known simply as 1 Utama E with a tagline that reads: Excite, Entertain and Exhilarate.
This new extension aims to become a multisport and entertainment addition for locals and tourists alike and these two new indoor sports stations are equipped with quality safety equipment and experienced trainers to help newcomers along as they try their hand at gliding in a tall glass of high powered air at AirRider or attempt to ride the waves in a hybrid board sport that encompasses surfing, skateboarding, wakeboarding and more at the FlowRider.
The station is managed by local flowboarding champion Alfian Affandi, so rest assured that even if you can't swim or have a fear of water, your safety is in good hands.
 Launching of Hypermart NSK's 19th branch
A lot of people were disappointed when Aeon's Kota Damansara branch closed down and for a little while, this iconic staple of the area stood as an empty space.
Now, however, Hypermarket NSK (New Seng Kee) Trade City has replaced the area's previous Aeon and since its opening, shoppers have been making beelines towards aisles of products and fresh organic produce.
First established in Chow Kit, Kuala Lumpur in 1988, NSK Kota Damansara marks the retail and wholesale chain's 19th store open for business.
Spanning 21,368sq m, the hypermarket fuses retail and wholesale concepts that both neighboring communities and businesses in the area can enjoy.
Something for the Sweet Tooth
Not far from the Sunway Giza complex, a sweet spot has risen to fame through the simple premise of offering customers freshly baked soft cookies served with ice cream.
CookieNation does a great job with their higher-end, candy-inspired cookie creations and an assortment of toppings as well as additional sweet surprises to compliment your cookie ice cream sandwich.
Aside from that, cookie cups featuring a scoop of your favorite ice cream are also available for those looking to indulge their sweet tooth.
For all these, maybe Roomz.Asia could consider to expand our apartment share business to Kota Damansara soon.