According to the National Property Information Centre (NAPIC)'s latest property market report, for the first half of 2021, there is an increase of 21% in volume and 32.1% in value transacted compared to the same period last year.
Low interest rates, and plenty of incentives, discounts and promotions are recipes for a great investment in property. As the economy gradually reopens and recovers, the real estate market is expected to follow suit.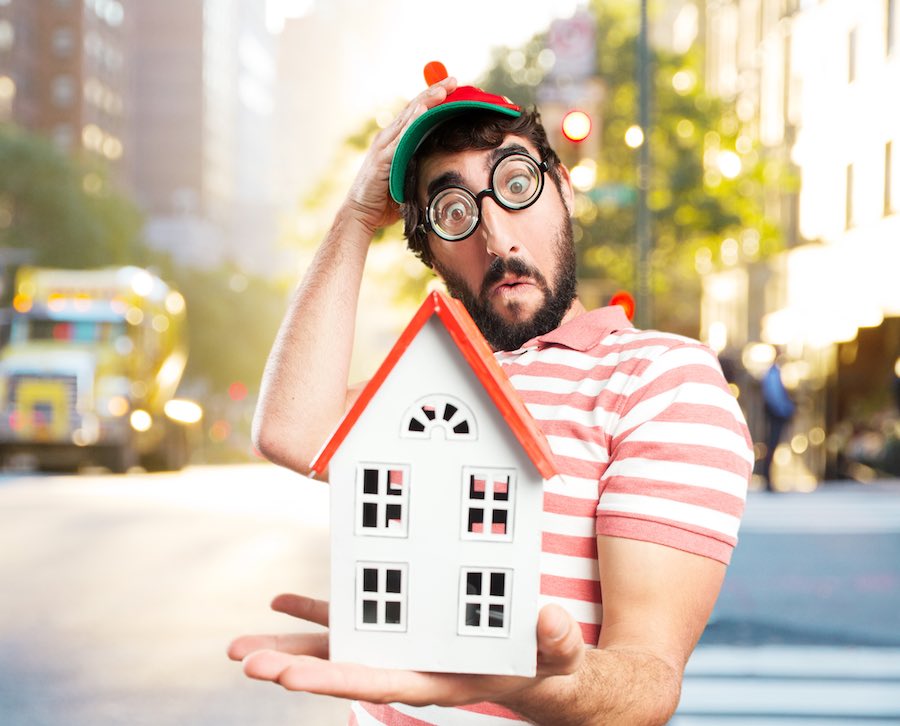 We are also seeing developers pivoting towards digital marketing and showcasing their property through LIVE Videos.
So should you buy or rent? I asked a few friends of mine.
Rent. You have to be fluid enough to change accordance to the absolutely uncertain changing times. Unless you take Warren Buffett model of taking advantage of market volatility.– Elina Z
I won't buy a house for my kids even if I can afford it because I don't want the fixed property to influence their wings in any way. They should fly wherever they want and rent and survive there. The tenancy market in Malaysia is appalling. One year contract finds you spending 3 months of rent just to refurbish back the place foe the next tenant. Not worth it to have an empty property.- Asrul S
If you have holding capital, buy. Kalau I ada permanent job I will buy, geram tengok rumah2 yang orang nak juak below market price sekarang ni. Beli masa orang jual bukan masa semua orang beli. 2 3 tahun lagi flip lah.- Rosmaria B
Ever since I've been in Malaysia it's been a renters market. This surprised me, coming from London, where I'd dabbled in making a little money renting out my flat for a while.
It surprised me that people here were still so connected with "home ownership" when it didn't make financial sense, likely even in the long term – but the emotional security does, I suppose.-Sangeeta M
Still can't quite decide?
Visit My Money Insights for more insights on this topic!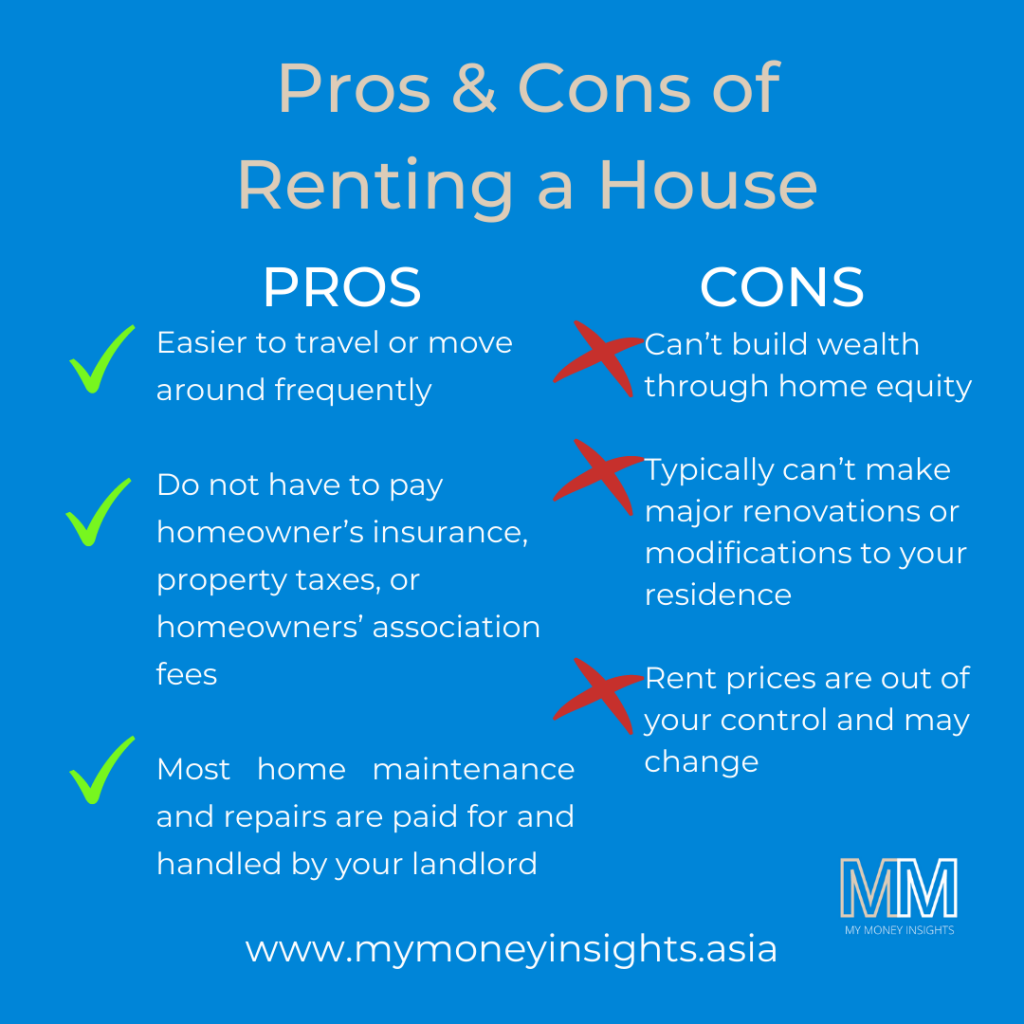 My Money Insights was created in 2021 to help people take control of their personal finances and make smart money decisions by sharing actionable articles and resources on how to earn, save and manage money.
The Founder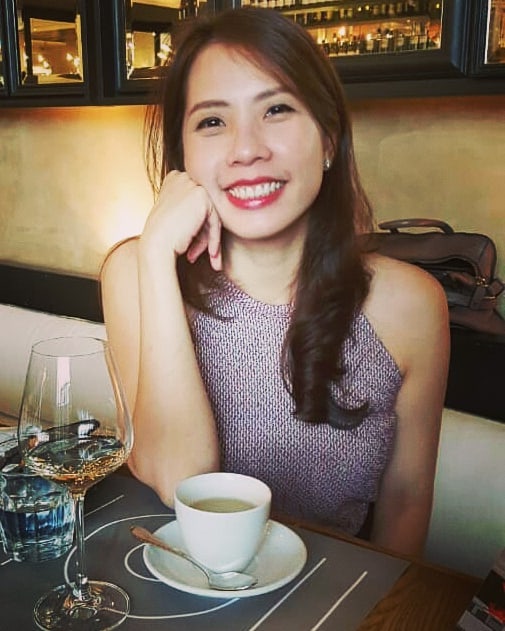 Jessica Wee is former banker with 13 years experience in stockbroking and private banking. Geared with knowledge gained through trading for her foreign institutional clients and handling client's asset under management of more than RM1bil, she is now helping others to navigate the web of money management using investment strategies that she learnt.
After her 'corporate retirement' at age 38, she received many enquiries from friends regarding conservative money management to invest extra funds earned throughout their 10-15 years careers.  They wouldn't want to invest their hard-earned money in risky instruments and so the foundation of this money blog was built!
Having seen the intensity of a trading hall as well as crafting investment proposals for high net worth clients, Jessica gained the insights on what works best to balance capital protection and portfolio growth. If you have heard of the FIRE (Financial Independence Retire Early) concept, then you've come to the right place! If not, you've still come to the right place to learn!
Meet the Team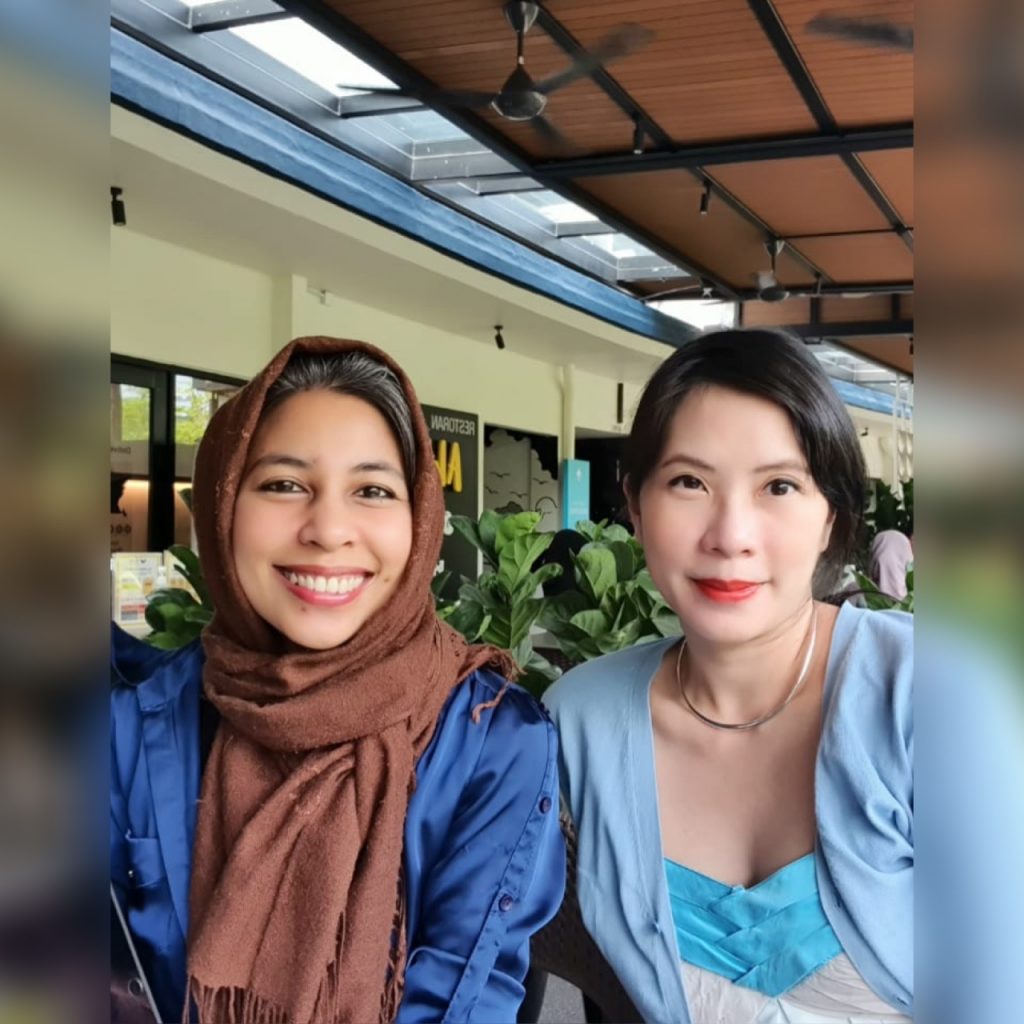 Hanniz Lam is a tech advocate with a creative flair. With more than 20 years in the creative and content industry producing events and promoting ways for businesses to move online, she has now joined Jessica in her new venture. In My Money Insights, Hanniz shares about ways to make money. She also adds some colour to the website and social media channels.