Whether you are someone looking for a property to rent or to post a property to let, one important question is "What's the correct price?". As a landlord or agent, it is important to price it appropriately for rent seeker, or risk wasting valuable time and money just to end up with no taker. Here are some factors to be taken into consideration when researching for a price.
1. Location
Location is something we heard all the time. Usually when we talk about location of a property, it refers to the distance from amenities such as colleges, offices or a shopping centre. It usually has a direct impact to a person's life and lifestyle of choice. The closer it is to amenities, the higher the expected price. And the more connected it is to essential amenities, the better.
Billion-dollar businesses focused on locations!!!
In Malaysia, you would see rental property prices around the Petronas Twin Tower (KLCC), or KL Sentral fetching a higher rental price than property in Sungai Buloh. Furthermore, property developers are building integrated property near central business district of Kuala Lumpur, such as Sunway Velocity by Sunway, the developer of Sunway University or M Vertica by Mah Sing.
2. Accessibility and convenience
Accessibility refers to the ease and convenience of a location. Although it is connected to the location factor, we think it is important to have a discussion on its own. People moves to a new location for ease of access and to cut travelling time. Price would be higher if the property has easy access to highway or main road, MRT station or bus station. The government of Malaysia has a feeder bus system to connect multiple places to MRT stations. Here is a post on KL Public Transport Explained, a quick way to get to know the system, all in one page.
Economic powerhouses focused on accessibility!!!
Furthermore, the idea of accessibility has existed thousands of years ago, where trade centre was built close to economic routes. Even the Belt and Road initiatives headed by China in a bid to enhance regional connectivity for the benefits of all countries involved.
3. Design and furnishing
Is the interior design of the property attractive? Or does it come fully furnished? People don't mind paying more if the property comes fully furnished with air-conditioner, washing machine and dryer. It makes life easier for people to move in. Imagine having to worry about getting a washing machine or installing an air-conditioner and the trouble of what to do with it when they need to move out. Of course, for those who are tight on budget, they may just opt for a simple unit.
How to get higher returns on your properties?
Aside from getting the extra attention, according to The Makeover Guys, tastefully furnished property makes over 9% returns on their properties.
4. Maintenance
Believe it or not, given a choice, nobody wants to live in a rundown property. Therefore, a properly maintained property or room will ask for a higher price. In Malaysia, the property boom which happened several years ago has created ample of supply in the market. To those properties that were not maintained properly, they would have a hard time marketing it to renters, unless, they were priced significant lower. Keep your property well maintained or lose out to your competitor.
5. Size matters
Generally, the size of a property has a direct influence on the price. For those who require bigger space, get ready to pay more. If budget is a concern, one would need to forgo one or more other factors into the equation, such as looking for a property further away.
Things to consider.
Does the property have an extra room, an extra toilet or even private bath in every room? It may be valuable, and you may get a higher price.
6. Supply and demand
Have you ever wondered why, your property is in a good location, well maintained and plenty of amenities nearby but just couldn't fetch a better price? Worst of all, the rental price seems to get lower each year. The answer may be just outside your window. If there are tens of blocks around your area, chances are, these supply may be directly competing with you. Demand would need to pick up to match those supply, failing to meet an equilibrium, there would be an oversupply, therefore, price would need to fall to a level to entice more people, creating more demand to meet the supply at a new equilibrium price.
Stay ahead, do your homework!!!
Therefore, it is advisable to look around, comparing prices against similar properties. These are the best places to compare pricing, to those who didn't already know, Roomz.asia, Ibilik, Propertyguru and Mudah.my are just a few places to start. There is an existing thread on Top 5 rental website in Malaysia, which is a good place to get to know what is in the market.
7. Parking space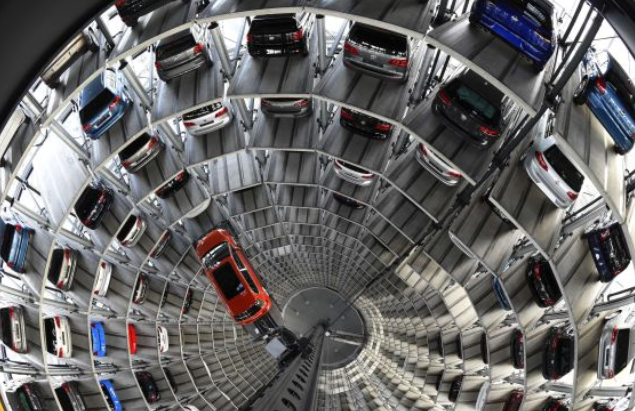 One factor that people tend to miss out on is the availability of parking space. Locations that are away from Kuala Lumpur city doesn't seems to be having that problem. It is always a good thing to have an extra parking, who knows when you have guest sleeping over. Closer to the heart of the city, having an extra is a luxury. Therefore, the more parking the property has, the better.
8. Facility and value add features
If your property comes with facilities attached, such as swimming pool with a beach theme, a gym at the top floor or a Ferris wheel in the sky, and etc, it would add to its appeal. Don't forget to take a few pictures of it and flaunt it, don't hide it. Besides, maybe the property has features that may add value to it, for example, an unblocked view of the city or maybe a simple extra land for gardening.
9. Vacancy tolerance / holding power
Another factor to be taken into consideration is holding power or vacancy tolerance level. Those who are fortunate enough to have holding power, it wouldn't hurt to wait for a higher offer. Keep in mind, vacancy is an opportunity cost. Always find a balance and stay close to competitors pricing. If the pain of having it vacant is more than you can bear, you may need lower the asking price to rent it out soon.
Roomz.asia, the leading online property platform in Asia. Thousands of properties to choose from or simply list your space for FREE. Advertise today and gain immediate exposure or search through thousands of listings for all occasions. Simple, quick and easy. All in one place.