Written by Dee Shuhaida
In this hectic world, work-life balance seem like an impossible feat. With the advancement of technology, it has made workers accessible around the clock. Having said that, it's also more feasible for employees to work outside the office more than ever. Throughout Southeast Asia, including Malaysia, we can see this remote work trend increasing over the years. So how can you take advantage of the remote working opportunities?
Working remotely can be anywhere, even from your bed. Yet, even though working from a cafe or your own house seems to be very convenient, but day-by-day you may start to feel distracted, unproductive, or anti-social. 
So if you're currently working from home or a cafe, perhaps you may have to make some changes into your working style. This could be the perfect time to get your foot into one of many coworking spaces in Kuala Lumpur. Not only can it help you to remain focused, but also assist you to create the correct image for yourself and your company.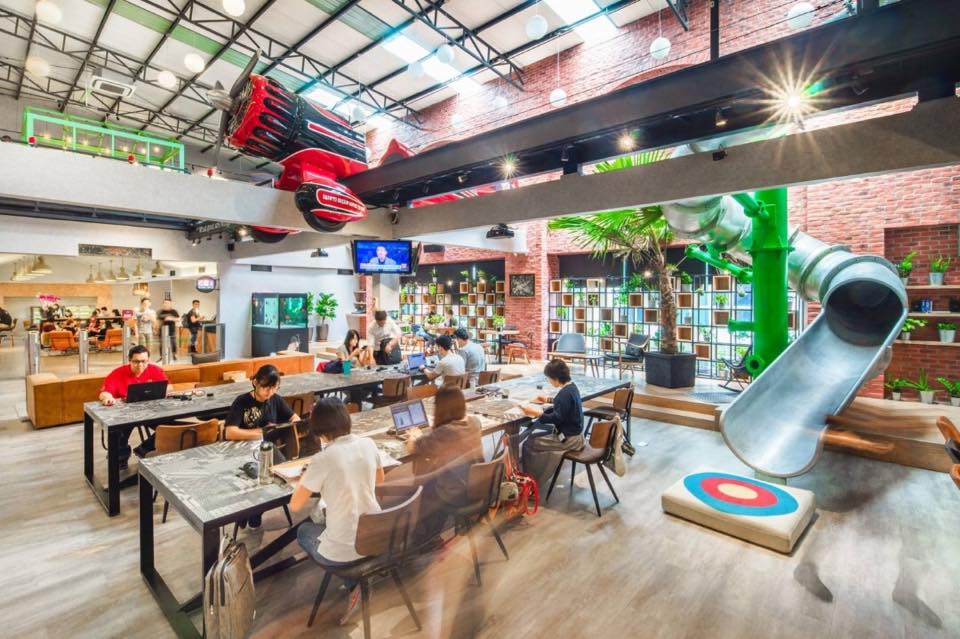 If you're still uncertain whether you need a coworking space or not, let us dive deeper into some reasons below:
1. You are a newbie in the industry
You have recently joined the existing industry, a new world for you. With the strong competition, surely you need to fight with the champions. But what you should be doing to compete with the big guys is to focus more on your branding first so you can distinguish yourself from the rest. Instead of spending time and money setting up the office, opt for a coworking space. The moment you move in, you will have access to the entire facilities along with a productive workspace – with no extra costs!
2. You haven't socialized or spoken to anyone within 48 hours
We must not disregard that working from home offers a degree of liberty that does not exist when you are chained to a desk – plus you can stay in your pajamas all day! But this can also lead to your own comfort area being stuck. However, you have to step out of this area if you are looking to make progress in your business. Not only that, but you need to be around people. People you can bounce ideas off of or even talk about things that are not related to business, so you can restart and return to your work with a fresh mind. Perhaps, many remote workers who are working from home can get lonely. As a change of pace of both personal and professional development, you can use a coworking space a few times a week in order to create a more social environment. 
3. You're no longer taking care of your appearance
The best thing about working from home is that you don't need to worry much about making yourself look presentable every day, all day long. Yet, you may start feeling "a bit lazy", then the next thing you realize, you haven't showered or changed your clothes in a while. Whatever the temptation of working from home is, you can't disregard the simple act of getting ready for the day. If working in a coworking space, you don't necessarily have to wear corporate attire, but getting changed for the day is important. It helps set your mindset for the day, which can greatly help with your productivity levels.
4. You're spending a fortune on coffee
If you feel that working from home will bring more harm than good for your work, a coffee shop must be the first thing you can think of for the other place to work. It could be called a mainstream workplace for freelancers or entrepreneurs as it is repetitively shown in most of the western movies. However, that flat white coffee doesn't come cheap. In Malaysia, the price of a 12 ounce coffee ranges from RM11 to RM19 per cup. Imagine how much money you are constantly spending buying a cup after a cup in order to justify your prolonged stay at the cafe for 10 hours. Unlike coworking, you can remain as long as you want with a fixed daily rate which is way cheaper than a couple cup of coffee. Also, you don't need to pay for food or drink just to feel like you have to remain and work in a room.
5. Your home office is not just cutting it
Even if you have the best office in your home, it's not always the best choice when you have to meet clients, have your team over for meetings, or have important deadlines to meet. Whether you first acknowledge it or not, it's all about many subtle distractions. It might be your children wanting to play, it might be laundry that needs to get done, dishes that need to be washed, or a new Netflix series that you've gotten hooked on. Whatever it could be, they are even more probable to delay your job. 
6. Your business is stuck in rut
If you find this is currently happening to your job, your workplace environment may have to be adapted. By having business connections with various industry players, it will not only benefit you for the networking part, but it will also give a positive point to absorb and entice other organization cultures into your own. You will soon find out that you get a great chance to build useful contacts, find a partner or even snag some independent projects, as many start-ups are concentrated in one location. All this will make it much easier to grow and make your business known both internally and externally. 
There is much to like about coworking spaces for startups and growing entrepreneurs, such as relaxation, proximity to your colleagues, and the prevalence of networking and professional activities. Coworking facilities are an attractive and affordable alternative to a cafe especially for the innovators to combine business with building a professional community. 
Author Description:
Dee Shuhaida
Dayang, also known as Dee, is the Marketing Coordinator in Malaysia for FlySpaces. She loves to travel, meet new people, read anything she can get her hands on, and is constantly expanding her knowledge of digital marketing, so she can be part of sparking innovation in Southeast Asia.