Have you ever been to a beautiful house but felt quite uncomfortable? Does the place look cold and daunting? Well, fret not. There are places like these but if you are in the business of accommodation and short term homestay rental, this is definitely a no-no. People like living in "lived-in" spaces – where you feel completely at home and just have a great, enjoyable time. How can you achieve this? How can you give your homes, whether it is a condo unit, an apartment or a room in a house to have a cosy, warm and comfortable vibe that says " Welcome Home!" and "Enjoy your Stay!"
Now is perhaps the best time to check on your place and do the sprucing up to gear for better days ahead:
1. Pile in those comfy throw pillows & put pieces you can curl up in.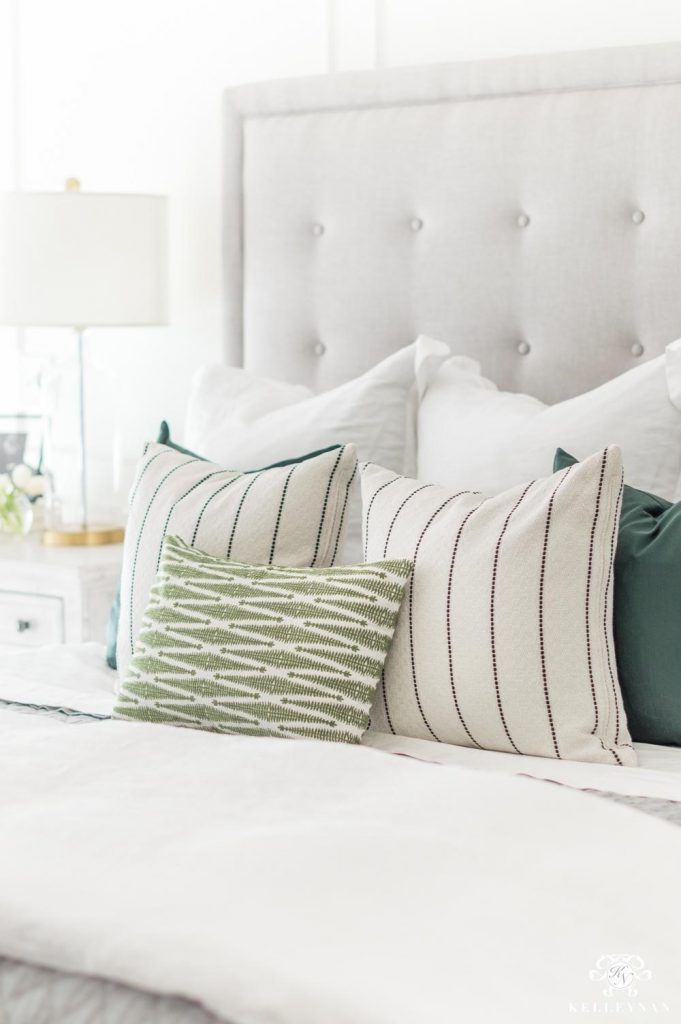 What's cosier than a huge pile of fluffy pillows? Mix and match and never be afraid to add too many of them. The more the better as this creates a super-comfy look. A couch that's not only lovely to look at but even more if it's inviting to sit on is always a good idea. Invest in pieces which will not only make your room/condo/apartment extra cosy but will encourage the tenants as well as their guests to relax. Imagine a couch where you could picture someone sinking into its comfy throw pillows while engrossed in a good book or his mobile phone while sipping his cup of favourite coffee or tea. Look and feel good with your space by having the comfiest couch or sofa that will make you doze off or lounge in hours. It really works!
2. Decorate by having a mix and match pieces.
Add character and cosiness to your living spaces by mixing and matching furniture pieces from different styles and angles. Nothing will look more boring than a living room or bedroom that appears to have been copies of display in the furniture store or magazines. Show your creativity and push those interior design inclinations. Mixing prints, colours and patterns certainly add visual interest. Use your best judgment and do your own styling based on instincts. You may want to ask for friends' confirmation on the final output. Real work begins!
3. Surround your room with well-loved stuff that brings joy and warmth.
A warm and cosy room should have things you love and cherish. They should spark a certain amount of joy and good vibes. Add some collection of rocks, pebbles, seashells or any cute natural stuff. Whether you love books, framed photos, flowers or plates – fill the room that reminds you of happy thoughts. Combine them together then finalize by adding the comfy throw pillows and fluffy rugs. Surrounding your space with the things you love is what cosiness is all about. Do you know that draping shawls over chairs or couches can soften the overall look and feel more welcoming? A cosy room will always make you feel happy and relaxed.
4. Add colours that will make a difference.
Colors can either make or break the vibe of any living space like your bedroom. Warm colors like shades of yellows, oranges and browns achieve cozier spaces. Neutral colour palettes leave a calming effect to any bedroom. Colours do not make spaces cold and boring. Add texture, accents, styles and patterns to make things more lively and exciting. Or maybe you can use one colour in different hues, say blue for bedroom for men – this variety of tones can give your room an upgraded, cosier look.
For ladies' bedrooms – sprinkle in floral accents (big or small) that bring soft, feminine feel to the bedroom. Or maybe you can also do an all-white room? As most will tell you this is stale and lifeless – many believe an all-white room is a relaxing one that reminds them of a nice hotel or spa. Plus – the "feels of sleeping in clouds" is what you can achieve. See the difference.
5. Consider well-thought-out lighting.
The right lighting can make all the difference in your room. Never underestimate this. You may put a couple of lamps with warm-toned LED lights on either side of your bed to provide enough lighting. Skip the harsh glare from overhead lights. Even if it can get really dark too much earlier in some evenings – the presence of the seemingly candle-lit glows from the lamps will prevent you from dozing off. This warm effect also makes the room cosier and more intimate. What do you think?
6. Warm-up your windows with thick, velvety curtains.
Go for the thick fabric or velvety long curtains that can compare to thermal linings rather than the fine, sheer ones. They will not only make your space look warmer and cosier – they are actually insulating the room by way of blocking the cold air from seeping out through the old windows, especially during the night.
7. Decorate with more plants and greens.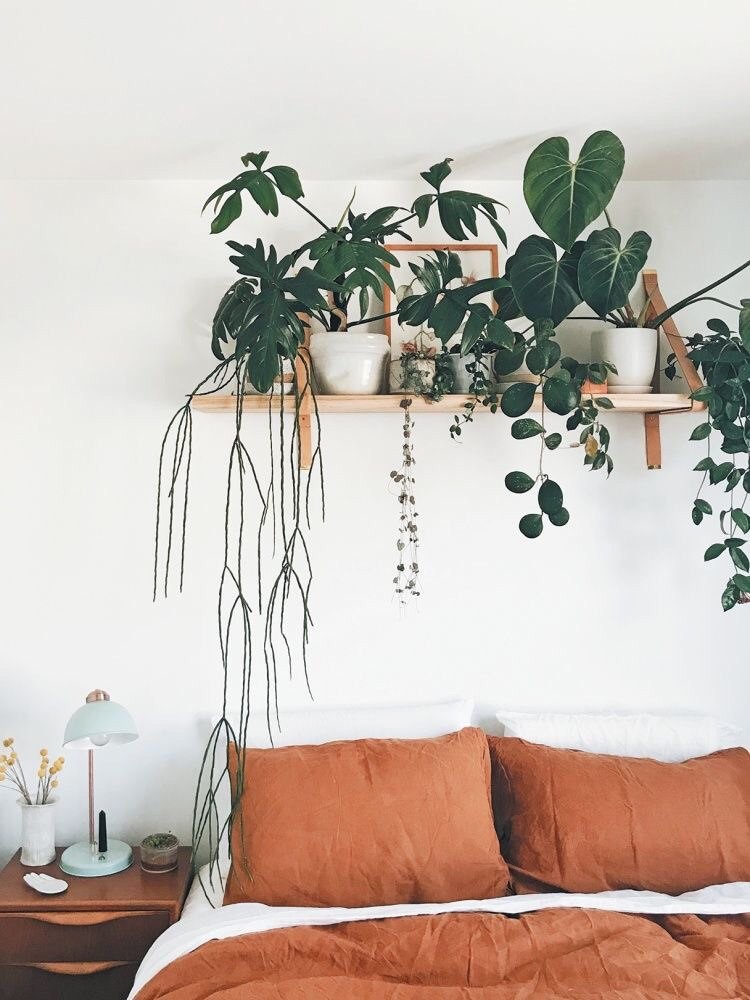 It is true that plants and greens bring life to any home or room. They are also pretty affordable and easy to have. It brings refreshing sight to the surroundings as well. Do you know that plants like aloe vera, anthuriums and snake plants naturally bring out the pollutants such as carbon dioxide in the air? People suffering from allergies or maybe asthma can literally breathe a sigh of relief. You can even consider creating DIY plant containers and show your creative side and save on costs. Try it.
8.  Invest in having good beddings.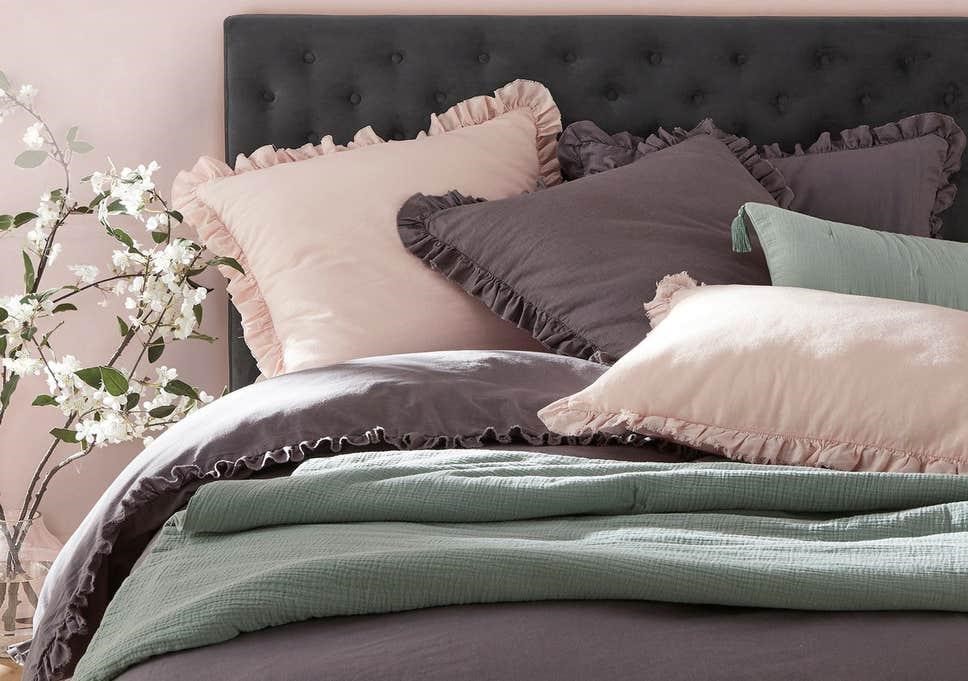 Aside from window treatments, bedding is the next best thing to splurge your money on. Choose soft, high-quality fabrics – be it on your bed sheets, pillowcases, bed covers and blankets. Restful and comfortable sleep is what you should think of when you do this and you would never feel sorry. This must agenda for those in the accommodation business.
9. Add rugs for that extra touch.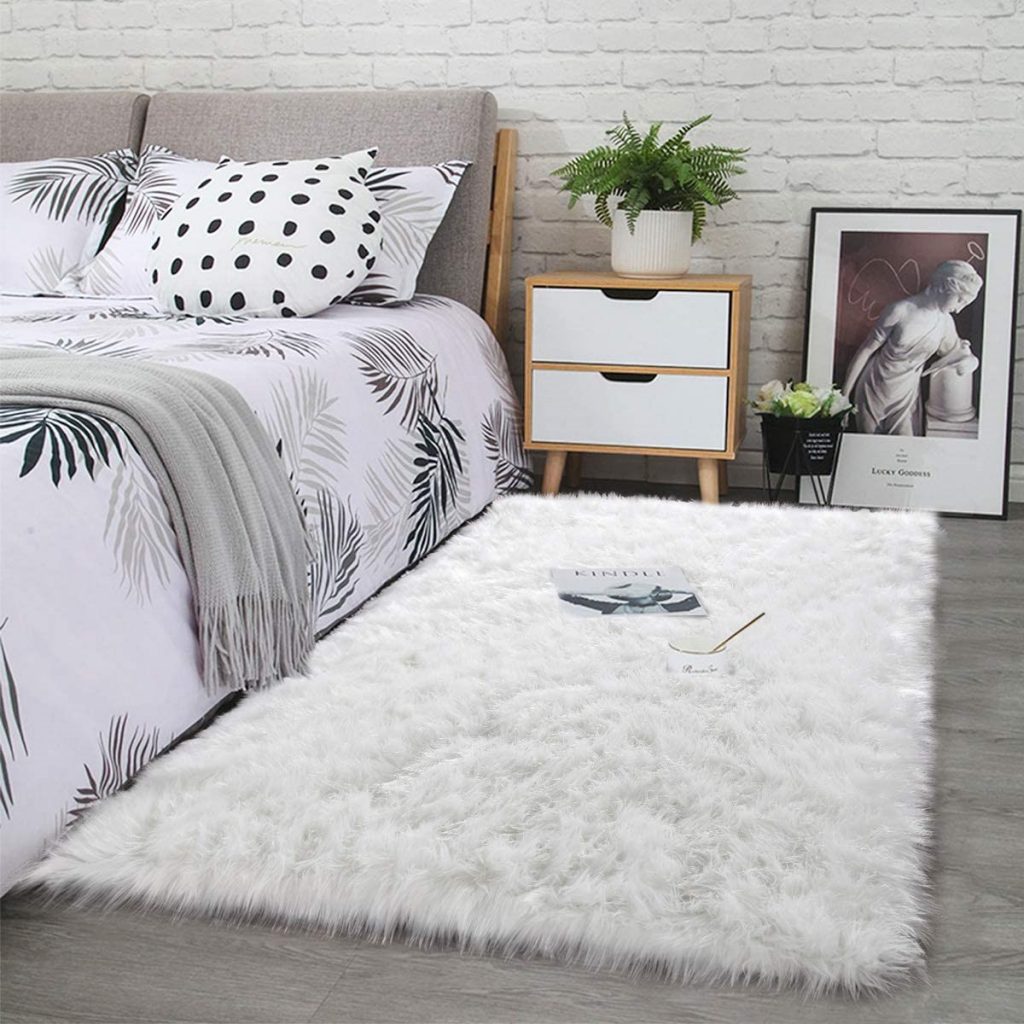 Flat-weave rugs are great when it's warm outside, but for the colder days, you may want a little pile. You don't really need a huge area rug for all the space you have as you can put less bigger rugs in the most perfect spots – near the bed, under the office or study table, or next to your couch. This is less pricey, too. Just imagine that a bedroom will look extra cosy with a soft and fluffy rug – it's so tempting to walk on it with bare feet all the time.
10. Keep room pleasantly scented.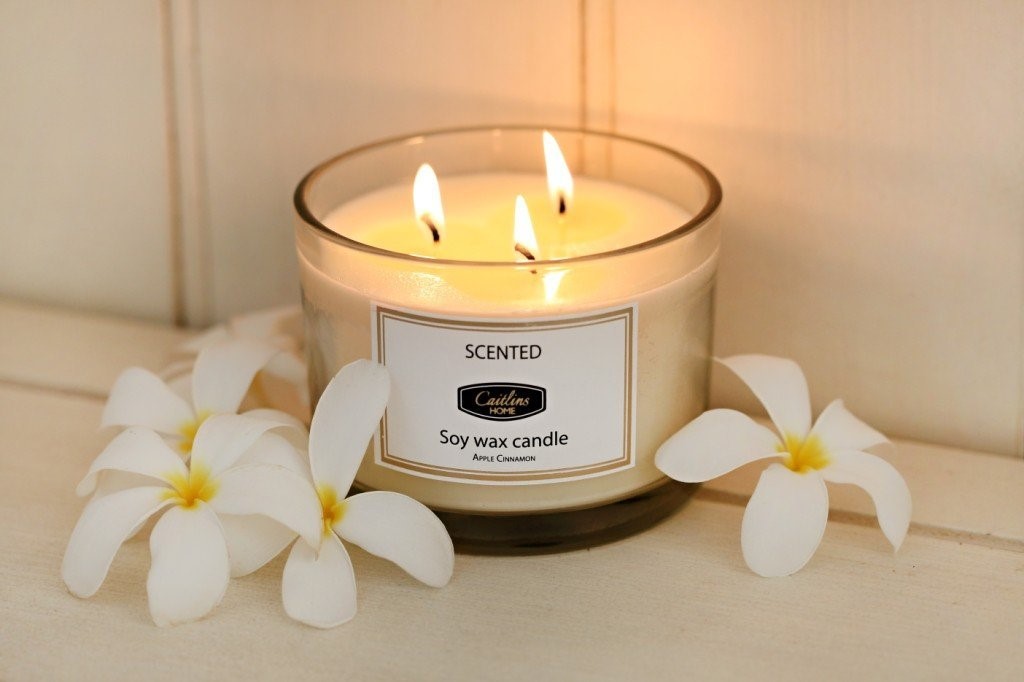 Scent heightens a room's ambience. The ambience is such a big factor in making your home feel warm and cosy. You have a lot of popular options like scented candles, essential oils and room sprays. A home or bedroom with great scent lures people to stay and linger longer. Choose a neutral scent that will best fit the place and mood at any time of the day so it could be appreciated well.
Now, that you've learned these tips – it's time to apply them and wait till you get the results. Not only will you make your homes or rooms feel cosier – but also this will attract more attention. Relaxing homes are definitely worth it. Tenants will just come in droves to check over your properties.