Property rental in Setapak is a relatively easy in this peaceful area on the north-eastern side of Kuala Lumpur. It includes areas such as Wangsa Maju, Taman Melati, Gombak and a part of Setiawangsa. Althought at first sight the area seems a bit isolated, it couldn't be farther from the truth.This area is quite well connected to the LRT Kelana Jaya train line which makes it only about 15 minutes away from the Kuala Lumpur City Centre (KLCC).
A number of well known universities can be found in the area, such as Kolej Universiti Tunku Abdul Rahman, Universiti Islam Antarabangsa Malaysia and the International School of Kuala Lumpur. Setapak is also known for a few of its very popular condominium areas such as very popular Platinum Victory (PV) condominium located mostly in Taman Melati area. Other than that Wangsa Maju also remains very popular rental spot among working professionals.
When it comes to shopping and entertainment, Wangsa Walk is one of the most popular malls in the area together with Plaza Prima Setapak and Festival City Mall. At night on certain days throughout the week you have the popular Night Market Danau Kota Midnight Bazaar, and Taman Melawati Pasar Malam, two very popular night markets where you can buy almost any ingredient and local food you need for a minimal price.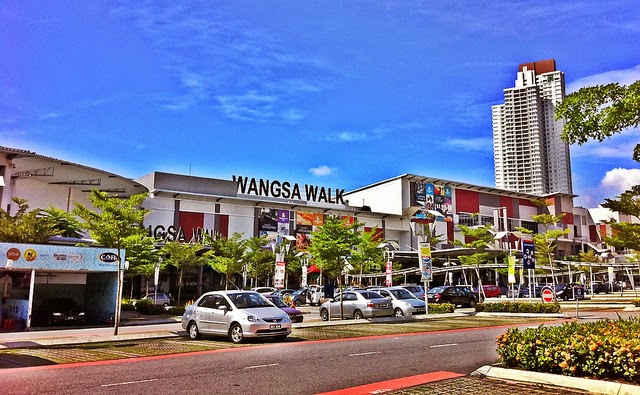 There are lots of middle eastern expats living in Taman Melati area thus there are a lot of nice options to eat Arabic food while in this area. We would highly recommend Lazeez Hadramout Restoran positioned in the shoplot area right next to the highway. Also if you are a fan of Shwarma, you will not go wrong by visiting Mishaltit restoran where you can also find a lot of good western and mediterranean food. Other feeding options are definitely Flaming steamboat buffet very near Festival City Mall, and Bee Won Korean restaurant within that same mall.
So we are done running through the neighbourhood for this week. Whether you are looking to rent an apartment or house in Setapak, or just an affordable room for rent, you can find it easily in roomz. If you have any suggestions regarding the KL and Selangor areas for us to cover, please do not hesitate to comment below. We listen to our roomies carefully so feel free to speak out.
Until next time!